Questions? Get help through Ask a Librarian web chat!
If you're interested in working for the Library, check Handshake for student job openings, or sign up to receive notices about opportunities to help with paid user testing.
How we can help

How to use the Library
Browse the catalog, sign in to your account, search course reserves, and more!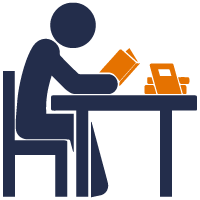 Spaces
Students have several options for studying or group work.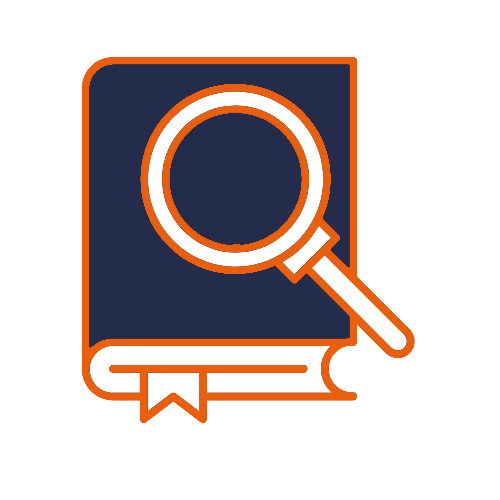 Doing research
Research guides, databases, and expert guidance for all kinds of projects.
Writing
Whether you're working on a paper or just sharpening up some skills, these Library resources can help.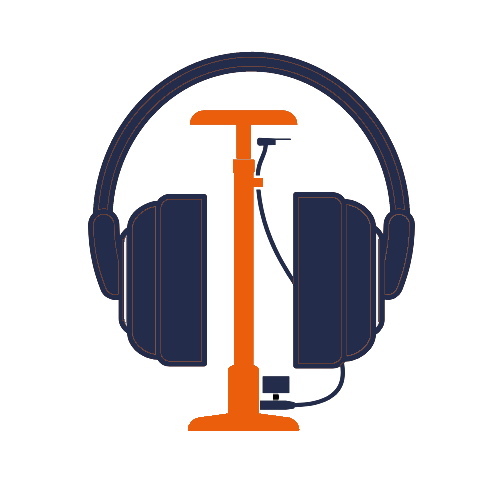 Borrowing equipment & streaming video
The Library has a wide variety of tools and toys for you to borrow!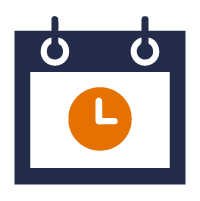 Getting help
Librarians specialize in a wide variety of subjects and can help connect you to resources you need most.
---
Spaces
Find study spaces
We have several library locations, all of which have study spaces. Clemons and Brown are the most popular spaces for studying. You can see all locations and hours or reserve a library space.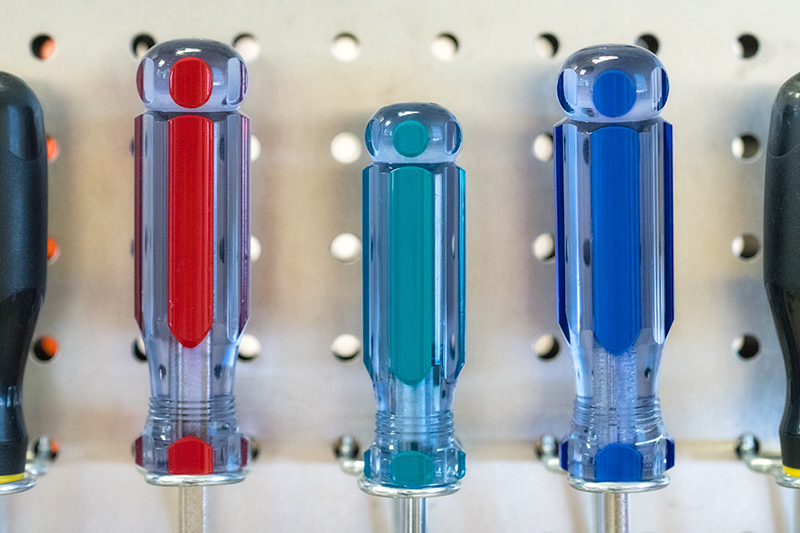 Makerspaces
The Scholars' Lab TinkerTank is a place for experimentation with technologies like desktop fabrication, physical computing, and augmented reality. Open to everyone, they specialize in applications and research questions in the humanities and arts.
Additionally, the 3D Printing Studio is free and open to anyone at the University!
Both Library makerspaces are located on the 3rd floor of Clemons Library. Find more makerspaces, shops, labs, and other spaces for making at the Maker Grounds @ UVA website.
Doing research
Articles and databases

What is an academic article, and why do your professors want you to use them? Academic articles are articles written by researchers to contribute to general knowledge. They are usually published in journals, which are like magazines for researchers.

Journals, like magazines, will have a topic focus. That focus can be anything, from civil engineering to African literature to medical sociology to media studies. The most popular and respected journals tend to be peer-reviewed, that is, other professors working in a subject area will read and give feedback on an article draft before the journal will publish it.

Journals have traditionally been published in print, but more and more students and scholars now use the online/electronic versions of journals to find articles.

Academic databases collect these articles into one spot for ease of searching. There are dedicated databases for all kinds of subjects and also general databases that multiple subjects. Universities subscribe to databases to help their students and faculty do research.

See our full list of databases, which is browsable by subject >

Find@UVA

When searching UVA databases and looking for articles, be on the lookout for the FIND AT UVA button. This button will help you find an article's full text by looking through all of UVA's databases at once.

Subject guides

Subject guides are websites made by librarians that gather together all of the resources that UVA offers to relating to a particular subject. These guides can be very helpful for finding the right database to search, collections of newspapers or other primary sources, resources on a discipline's methods, or the right style guidelines for your bibliography.

See our full list of subject guides >

Data & research software

If you need to find raw data or need help with managing and analyzing data, visit Research Data Services + Sciences. The Research Data Services team also offers Research Software Support for tools like R, Stata, Qualtrics, and NVivo.

Interlibrary Loan

What if a book you want is checked out, or if we don't have access to an article that would be perfect for your paper? Never fear! Use Interlibrary Loan to request that the book be sent to you from another university or to request a PDF scan of an article. Click the "Sign In" button on the right column to sign in or sign up for a free ILL account. Never pay to get an academic article—we will be able to find it for you through ILL.

More about Interlibrary Loan >

Virtual shelf browse

Browsing the shelves is a great way to find books on a particular topic in the same place, because libraries are organized by subject. But you don't need to go to the stacks to take advantage of this! Use Virgo's Virtual Shelf Browse feature to see all the library's holdings around a given book's call number. (Every item in the library has a unique call number, which acts like the book's address on the library's shelves or stacks.)

Shelf Browse, when available, will be at the bottom of an item's record page in Virgo.
Writing
Citation managers

Want to save time making bibliographies? Use a citation manager like Zotero or Mendeley to keep track of articles you're using in your research. In addition to saving your articles in one spot, these programs will also automatically generate in-text citations and bibliographies in a variety of styles.

More about citation managers >

Writing center

Need some help with academic writing?

Visit UVA Writing Center >
Borrowing equipment & streaming video
The library has a lot of equipment you can check out! Some of these items need a reservation, but most don't.
For example (not an exhaustive list)...
Don't need a reservation
Bike pumps
Calculators
Dry erase markers
HDMI cables
Headphones
iPhone chargers
Laptop locks
USB drives
Audio recorders
Microphones
Video cameras
Need a reservation
High-end professional cameras
Light Kits
Sound systems
Wireless lavaliere microphones
See equipment, sorted by location, which includes instructions for how to make a reservation if needed.
Robertson Media Center

The Robertson Media Center is all about creativity. Located on the third floor of Clemons Library, the RMC fosters innovations in learning and creation by providing space, equipment, and expertise to support audiovisual production, 3D data processing, 3D fabrication, and virtual and augmented reality. Staff offer individual consultations and group training to help students with their projects.

RMC has audio & video studios, media computer labs, a 3D printing studio, and virtual reality spaces. Reservable studio spaces and computer stations are available for media project work. Come use software like Photoshop and Final Cut Pro!

Visit the RMC >

Streaming video

Our streaming video collections hold everything from popular movies to oral histories to documentaries to the Metropolitan Opera on Demand.

Browse streaming video >