Help your digital projects shine

Whether you're exploring and creating in this reality or a virtual one, RMC's free and easily accessible equipment and audio, video, 3D printing and VR studios, skilled staff, and tutorials can help your digital projects shine!
Learn more about RMC or read our FAQ.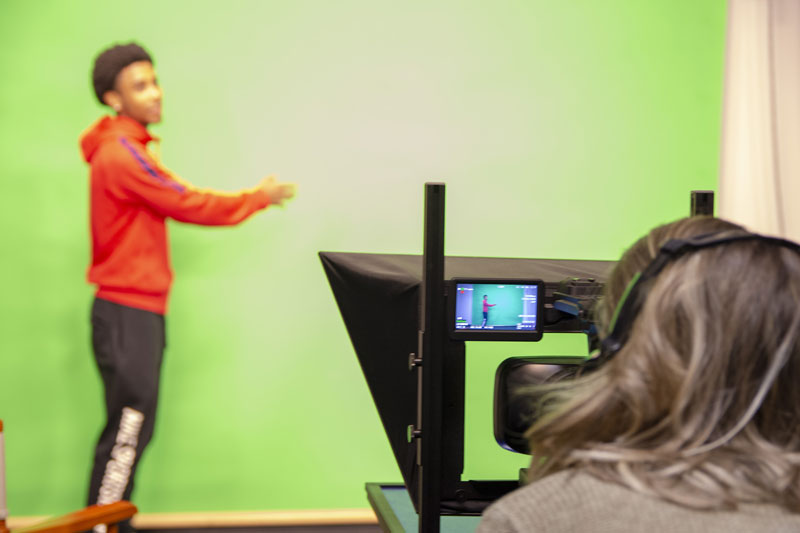 RMC is home to a variety of spaces meant to make your digital projects shine. From audio and video editing studios to collaboration spaces, RMC can empower you to work, create, and collaborate in an efficient and empowering way.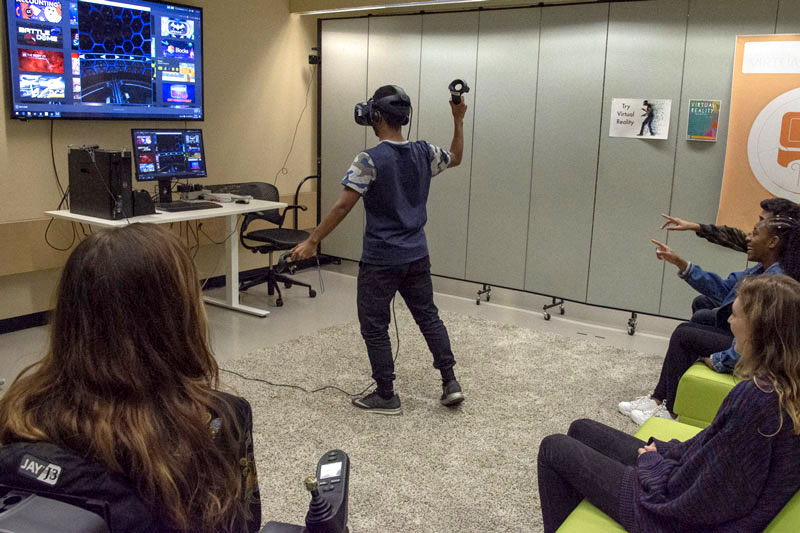 There's nothing like having the right tools for a job, and RMC loans a wide range of equipment to help you realize your creative vision. Cameras, sound equipment, virtual reality technology, and more — you'll find just what you need to get the job done.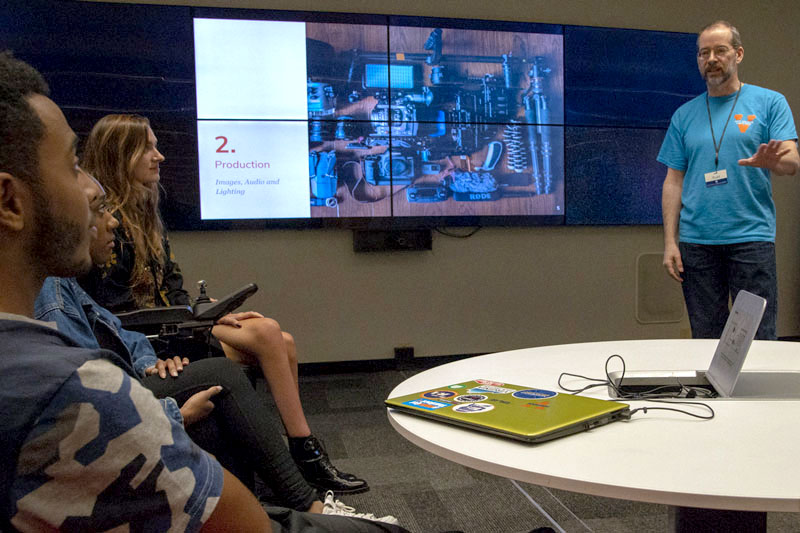 No matter your skill level, our one-on-one consultations, equipment tutorials, workshops and classroom instruction assistance will help you be more confident in all kinds of technology and build marketable technical skills!
Events & Location
Location & Hours
The RMC is located on the 3rd floor of Clemons Library.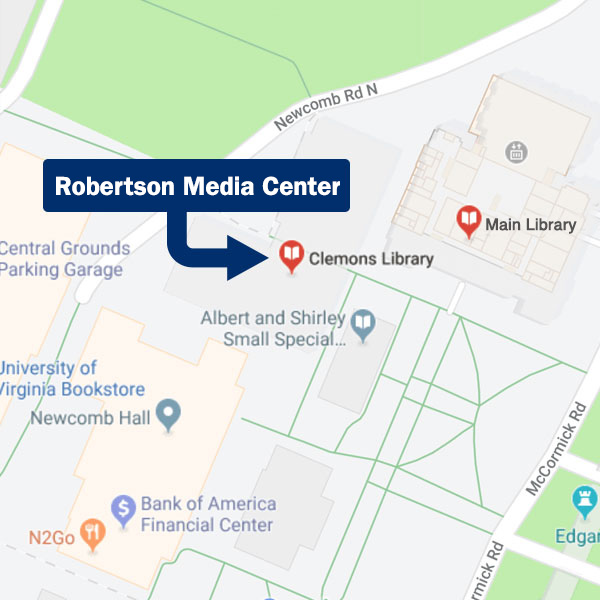 See RMC Hours
Who we are
General contact: teachlearn@virginia.edu, 434-924-7474
| Name | Title | Contact |
| --- | --- | --- |
| | Operations Manager, Robertson Media Center | |
| | Multimedia Teaching and Learning Librarian | |
| | Director, Teaching & Learning | |
| | Educational Technologist | |